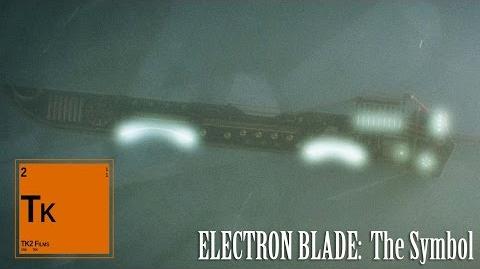 The Symbol is the 6th episode in the series.
Transcript
| | |
| --- | --- |
| | A segment from the prophecy of the Electron Blade appears on the screen, reading: The Electron Blade is a symbol, a signpost of the destruction Yggdrasil has wrought. It is said that the one who carries the Blade would challenge God herself. |
| | The Electron Blade comes into focus and various angles of its form are displayed. |
| Kai | Nova, you deserve some answers |
| Nova | Today, you bombed our home, attacked spectres, and wished death upon our creator. I don't even know who you are. |
| Kai | Everything you've been taught to believe about Eden - the Culling, being Chosen -, it's all a lie. |
| Kai | Eden was going to discard you, your soul, everything that makes you Nova: gone. |
| Nova | Is this what the Underground taught you? |
| Nova | Everything I studied for and everything I believed... being Chosen... |
| Kai | It's what they made you want. They programmed all of us to work and train and produce - giving us jobs and schools and homes to keep up the illusion that we were free. |
Appearances
Notes & trivia
This is where you can put notes and trivia, anything that is interesting or strange can be included here
Community content is available under
CC-BY-SA
unless otherwise noted.